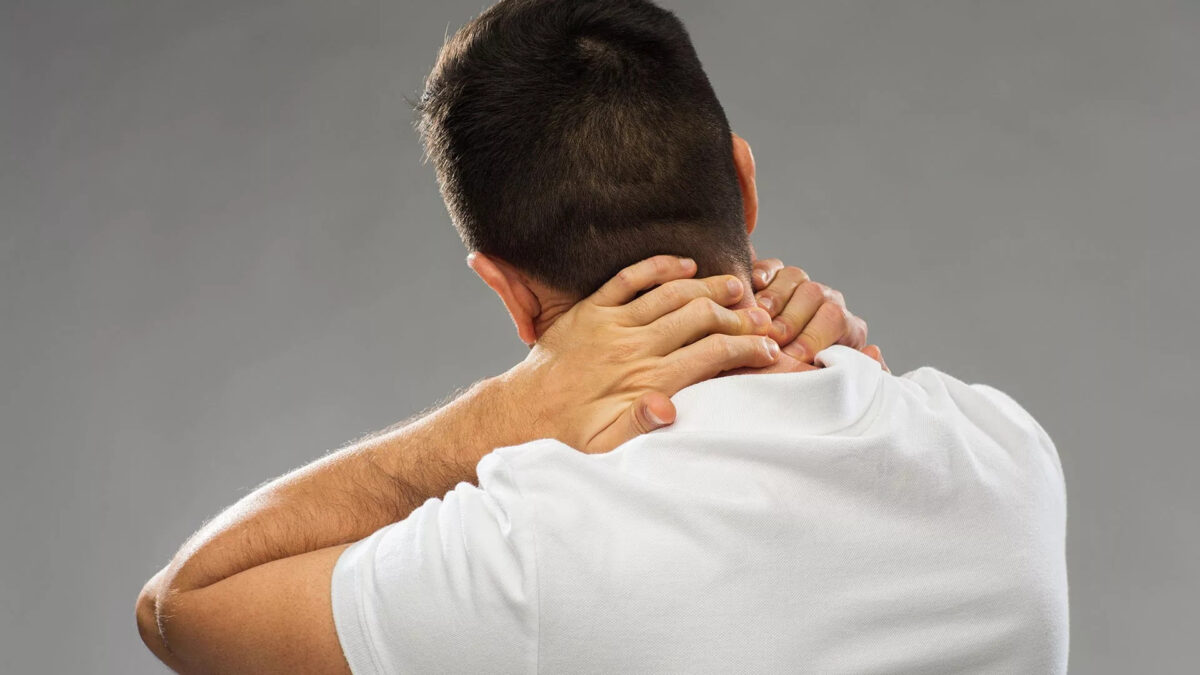 What is Cervical Radiculopathy?
Cervical radiculopathy, commonly called a "pinched nerve" occurs when a nerve in the neck is compressed or irritated where it branches away from the spinal cord. This may cause pain that radiates into the shoulder, as well as muscle weakness and numbness that travels down the arm and into the hand.
Cervical radiculopathy is often caused by "wear and tear" changes that occur in the spine as we age, such as arthritis. In younger people, it is most often caused by a sudden injury that results in a herniated disk.
In most cases, cervical radiculopathy responds well to conservative treatment that includes medication and physical therapy.
Causes of Cervical Radiculopathy
Any condition that somehow compresses or irritates a cervical nerve can cause cervical radiculopathy. The most common causes include:
Cervical Herniated Disc. If the inner material of the cervical disc leaks out and inflames or impinges the adjacent nerve, it can cause cervical radiculopathy. If a younger person (20s or 30s) has cervical radiculopathy, the most likely cause is a herniated disc.
Cervical Spinal Stenosis. As part of the degenerative process of the cervical spine, changes in the spinal joints can lead to tightening of the space for the spinal canal. Spinal stenosis is a common cause of cervical radiculopathy symptoms in people over age 60.
Cervical Degenerative Disc Disease. When a disc in the cervical spine degenerates, the disc becomes flatter and stiffer and does not support the spine as well. In some people this degenerative process can lead to inflammation or impingement of the nearby nerve root. Cervical degenerative disc disease is a common cause of radiculopathy in people over age 50.
Cervical Radiculopathy Treatment
It is important to note that the majority of patients with cervical radiculopathy get better over time and do not need treatment. For some patients, the pain goes away relatively quickly—in days or weeks. For others, it may take longer.
It is also common for cervical radiculopathy that has improved to return at some point in the future. Even when this occurs, it usually gets better without any specific treatment.
In some cases, cervical radiculopathy does not improve, however. These patients require evaluation and treatment.
Nonsurgical Cervical Radiculopathy Treatment
Initial treatment for cervical radiculopathy is nonsurgical. Nonsurgical treatment options include:
Soft cervical collar. This is a padded ring that wraps around the neck and is held in place with Velcro. Your doctor may advise you to wear a soft cervical collar to allow the muscles in your neck to rest and to limit neck motion. This can help decrease the pinching of the nerve roots that accompany movement of the neck. A soft collar should only be worn for a short period of time since long-term wear may decrease the strength of the muscles in your neck.
Physical therapy. Specific exercises can help relieve pain, strengthen neck muscles, and improve range of motion. In some cases, traction can be used to gently stretch the joints and muscles of the neck.
Medications. In some cases, medications can help improve your symptoms.
Nonsteroidal anti-inflammatory drugs (NSAIDs). NSAIDs, including aspirin, ibuprofen, and naproxen, may provide relief if your pain is caused by nerve irritation or inflammation.
Oral corticosteroids. A short course of oral corticosteroids may help relieve pain by reducing swelling and inflammation around the nerve.
Epidural Steroid injection. In this procedure, steroids are injected near the affected nerve to reduce local inflammation. The injection may be placed between the laminae (epidural injection) or in the foramen (selective nerve injection). Although steroid injections do not relieve the pressure on the nerve caused by a narrow foramen or by a bulging or herniated disk, they may lessen the swelling and relieve the pain long enough to allow the nerve to recover.
Narcotics. These medications are reserved for patients with severe pain that is not relieved by other options. Narcotics are usually prescribed for a limited time only.
Surgical Treatment
If after a period of time nonsurgical treatment does not relieve your symptoms, your doctor may recommend surgery. There are several surgical procedures to treat cervical radiculopathy. The procedure your doctor recommends will depend on many factors, including what symptoms you are experiencing and the location of the involved nerve root.